Roger Federer - The highest-paid athlete in the world
According to new Forbes rankings, Tennis star Roger Federer is the highest-paid athlete in the world. As per the update of Forbes, the 38-year-old earned a total of $106.3 million over the past 12 months which makes him the first ever tennis player to become toper in the Forbes list of world's 100 highest-paid athletes.
This new list of top 100 players consists of Athletes from 10 sports and 21 different countries. This list has 2 female athletes which is highest representation of females in the list since 2016.
Roger Federer is 20-time grand slam champion and is the most renowned player in the history of tennis for recent era. Out of his total earnings in the current year, 100 million usd comes out of court. He managed to surpass football stars Cristiano Ronaldo and Lionel Messi as a result of salary cuts for them due to corona pandemic. Apart from his tennis court earnings, he has been a perfect pitchman for companies which helped him to earn almost 100 million usd per year from these companies.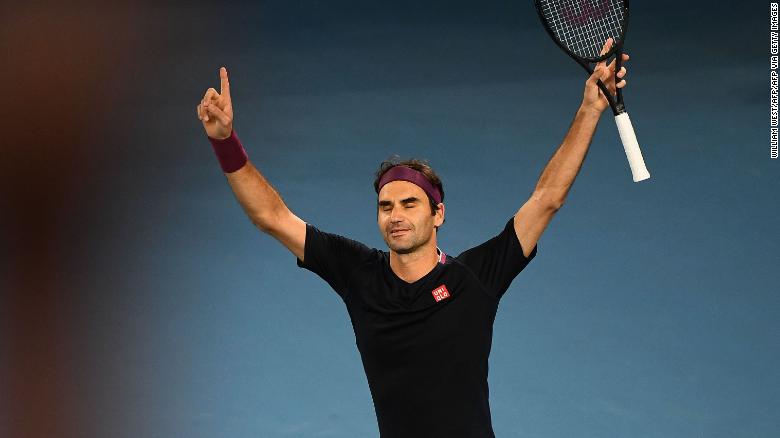 In the list, Juventus star Ronaldo is second as he earned $105 million last year whilst his fierce rival Messi, who plays for Barcelona, remains third with $104 million, down from the top spot in 2019.
Paris Saint-Germain's Neymar and NBA legend LeBron James completed the top five with those two stars earning $95.5 million and $88.2 million respectively.
Rising tennis star Naomi Osaka placed 29th whilst her rival Serena Williams was 33rd.
However, Osaka becomes the highest-paid female athlete in history after earning $37.4 million over the last year. The 22-year-old amassed her pre-tax total through a combination of prize money and endorsements, raking in $1.4 million more than Williams.
This list of top 100 players by Forbes is made from 1st June to 30th May each year taking into consideration many factors such as prize money, salaries and endorsements. According to list top 100 players earned a total of 3.6 billion during the past year, a 9% decline from the previous one. With ongoing pandemic of corona, it is very obvious that this earning of plyers will further decrease as many top players are having cuts on their salaries and many o the tournaments are being cancelled due to this global health crisis.
Now time will tell if this corona issue allow global sports events to happen sooner or later so these players can come into action and show their abilities.
Related News